Evaluation of proposals
Scientific evaluation of pilot call proposals
An independent, international expert panel has evaluated the 36 eligible project proposals submitted to the CORE organic pilot call for transnational research. Read more
---
Selection of projects
Eight projects to be negotiated
Based on the prioritized list of pilot call proposals prepared by the scientific expert panel, the CORE Organic Governing Board selected eight projects for further negotiations. Read more
Organic Eprints
Use of the open access archive

An open workshop held at the QLIF Congress in Hohenheim is to introduce the use and perspectives of Organic Eprints.
Read more
QLIF congress in Hohenheim
The 3rd annual scientific congress of the Integrated Project QualityLowInputFood will take place on March 20 to 23, 2007 at the University of Hohenheim in Stuttgart, Germany.
The congress title is "Improving Sustainability in Organic and Low Input Food Production Systems".
---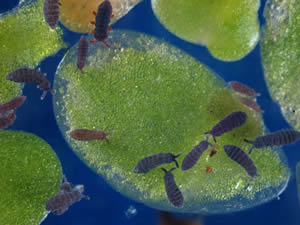 Self-sufficiency
During the QLIF congress a workshop on self-sufficiency in organic farming will be held on March 21.
The aim is to elucidate research initiatives contributing to self-sufficiency in organic farming, and inspire to cooperation.
---
Between tradition and globalization

The QLIF congress is held parallel with the 9th Scientific Conference on Organic Agriculture in the German speaking countries. Read more

Challenges and limitations
A seminar on "Challenges and limitations in organic farming" will deal with some of the fundamental challenges in organic farming. Read more

Call for papers to EurSafe 2007
The EurSafe congress 2007 on Sustainable Food Production and Food Ethics in to be held September 13-15 in Vienna. Read more