Kick off in Vienna
A two-day meeting in Vienna marked both the launch of eight trans-national research projects and the finalisation of the ERA-NET CORE Organic.
---
Continuation of the cooperation
The partners in CORE Organic has formed a network in order to continue the cooperation and to monitor the progress of the CORE Pilot Projects after the CORE Organic project ended on September 30, 2007.

CORE Organic research

Under the auspices of CORE Organic eight trans-national research projects has recently been launched. The eight projects are:


AGTEC-Org
Meethods to improve quality in organic wheat

ANIPLAN
Planning for better animal health and welfare

FCP
How to communicate ethical values

COREPIG
A tool to prevent diseases and parasites in organic pig herds

iPOPY
More organic food for young people

PathOrganic
Assessing and Reducing Risks of Pathogen Contamination in Organic Vegetables

PHYTOMILK
What makes organic milk healthy?

QACCP
How to assure safety, health and sensory qualities of organic products
Facilities and training

A new report discuss possibilities for improved use of research facilities and topics relevant for integration, and training schemes.
A good number of research needs, which are in the interest of several partners, are found in Farming systems as well as in Food systems categories.

---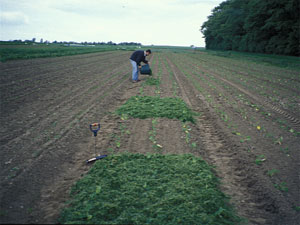 Between credibility and national preferences

A CORE Organic report discuss scientific evaluation of trans-national projects in organic food and farming, in order to provide further recommendations to improve the future call procedures.
Around Europe

An overview of current topics in Europe and in the CORE Organic partner countries