Proposals for research
The CORE Organic pilot call for transnational research in organic food and farming resulted in 37 proposals adding up to a total value of app. 35 million €. Many proposals comes from consortia with participants from several member countries.
---
Evaluation and selection
Nine international recognized experts are now evaluating the research proposals; three experts for each of the three topics mentioned in the pilot call. Following the scientific evaluation, a selection procedure is carried out.
Around Europe
Current topics in partner countries
Norway
Several new research projects initiated
Germany
National call for research and development projects
Sweden
Evaluation of organic farming research
Denmark
Book on organic research 2000 - 2005
Finland
Strategy work to strengthen organic markets
Netherlands
National website for Organic Farming
Austria
New project on Low-Input Grazing Systems
Switzerland
Activity report from organic research
Notes & correspondences
On current events and activities
In March 2007 the annual congress in the integrated project QualityLowInputFood will be conducted in close cooperation with the 9th scientific congress in German speaking countries.
In February several EU projects conducts workshops at the BioFach 2007 held in Nuremberg, Germany.
Read about these and other European events

---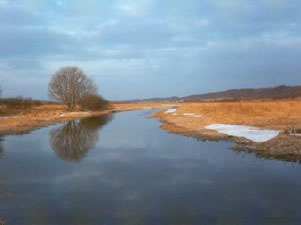 New EU research framework
Several EU supported research projects in organic food and farming has been finalized in 2007, but there is hope for new funding possibilities, as the European Parliament has adopted proposals for the "Seventh Research Framework Programme" (FP7).
New Norwegian research
In Norway, research on organic food and farming is integrated in the general programmes in food and agriculture, and the Research Council of Norway (RCN) recently decided to fund four new OFF projects. The new projects are briefly presented.
National German call
In August 2006 the German Federal Organic Farming Scheme BÖL published a national call for research and development projects in organic food and farming. See how it went