Transnational research
The eleven partners behind CORE Organic have now issued a call for transnational research in organic food and farming. The call is asking for proposals on animal disease and parasite management, quality of organic food, and innovative marketing strategies.
European research facilities
A new report on "Analysis of facilities in OFF research in participating countries of CORE Organic" has been published. Besides the analysis, the report includes descriptions of facilities and the kind of research that is facilitated.
Organic research portal
Overview of research in organic food and farming in Europe



In CORE Organic a "web portal" has been established with the objective to provide overviews of the structure and the content of research in the individual CORE Organic partner countries.
This includes overviews of research programmes, financing, ways of initiating and coordinating research, research facilities, etc.
For many of the areas described, a link library to relevant web sites is allowing visitors to seek further information at websites in the individual countries.
The information in the portal is based on mapping of information about programmes, institutions, projects and facilities. The mapping has been carried out in CORE Organic project.
The portal is established as a CMS system enabling partners to upload and edit information given at the portal.
---
New books and reports
A new book from CABI explains challenges and prospects in the "Global Development of Organic Agriculture". Another book review the "Sociological Perspectives of Organic Agriculture". Finally, a study of an organic vegetable chain has been published; the conclusion is that supermarkets pressurize organic farmers.
---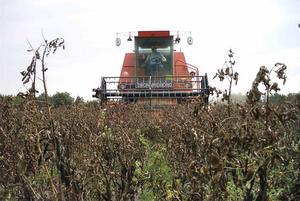 Notes & correspondences
In March 2007, the Integrated Project QualityLowInputFood will conduct its third annual congress. However, already in September it is possible to attend a UK congress dealing with the question "What will organic farming deliver".
EU research
The final recommendations of the European EISfOM project are now available. The recommendations relate to the need for better market data on organic farming.