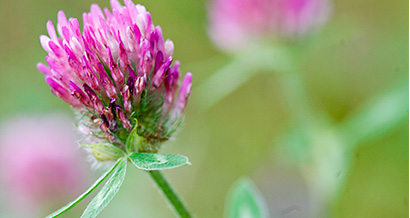 calls
CORE Organic Cofund, 2016 call
The CORE Organic Cofund received 50 proposals in response to call launched in December 2016.

The funding bodies have selected 33 proposals to submit a full proposal. We estimate that CORE Organic Cofund will be able to fund about half of the 33 full proposals.

The deadline for submission of full proposals is 3 July 2017, 10.00 a.m. CEST and the next selection meeting is planned for October 2017.

For any further information, please do not hesitate to contact the CORE Organic Cofund Call and Programme Secretariats.

Call Secretariat:
Arnd Bassler, arnd.bassler@ble.de

Programme Secretariat:
Ivana Trkulja, ivana.trkulja@icrofs.org
An update of the call announcement, published 24 February 2017, is available here. This update reflects the inclusion of BNSF, Bulgaria, who officially became a partner in the CORE Organic Cofund on 17 February 2017, and the respective addition of BNSF in the Indicative Call Budget (Appendix B). There is no other new information in this document than already announced in the version of 6 December.
The Submission site is ready at http://eracall.eu/ where you can also find the Partnering tool if you are looking for partners to build a consortium.
The National Rules and Priorities are available on the submission site under Call documents, direct link: eracall.eu/call_documents/1782
A Brokerage Event for the CORE Organic Call has taken place 7 December 2016 in connection to the Organic Innovation Days of TP Organics. The CORE Organic Brokerage event was organised by TP Organics for CORE Organic. At the event, the call content and the application procedure was explained by the project- and call managers from CORE Organic. The presentations are available HERE
In these videos, Jan Tind Sørensen and Andreas Fliessbach, current project coordinators of CORE Organic projects, summarize the benefits and most important aspects of being a project leader in CORE Organic.
Keep yourself updated by subscribing to the CORE Organic Newsletter (on the right side, top).
Archive from the Plus call in 2013:
CORE Organic Plus documents:

Guideline for applicants (revised 19.02.2014)
There have been many questions from applicants related to the submission system, and therefore, a revised guideline for applicants is available with improved guidance on the use of the system.

Additional information for full proposal
Questions and answers for applicants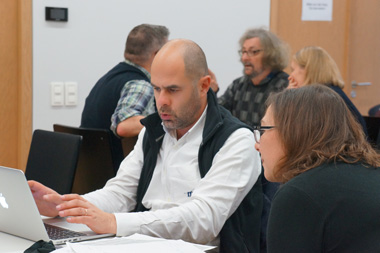 Brokerage event in Brussels, Dec. 18, 2013:
A brokerage event took place 18 December in Brussels for interested potential applicants. The event was very well organised by TP Organics. Around 60 people attended the meeting.
They were introduced to CORE Organic and the call, and could ask questions to the call manager Katerina Kotzia and the CORE Organic manager Ivana Trkulja. Current project coordinators shared their experiences with the participants; two took part in the meeting and two were interviewed on forehand. A matchmaking event was mediated by TP Organics - first with speed dating to enable all participants in each thematic research area to meet each other shortly, and select candidates for discussion of potential collaboration in more details. Very intense discussions took place, which hopefully will result in applications. The partner profiles of the participants and additional researchers providing their profiles can be found here for each thematic research area.
Click here to see the presentation from this event.